The Westbourne Way
Welcome to my dream clinic, one which has been many years in the making.

every little cell in my body is well
Dr V
I am a busy mother of two with decades of experience as a traditional family GP both at home and abroad. I have been lucky enough to enjoy a career in general practice spanning almost three decades, primarily in Scotland but also covering many parts of the globe from Bermuda to Barlinnie, Cumbernauld to Kenya, Mallorca to Melbourne and Nepal to the Netherlands!
For many years I have dreamed of opening a clinic where a team of experts assembled under one roof with the intention of offering a patient centered, bespoke approach to health and wellbeing, to empower patients to thrive and live their best life.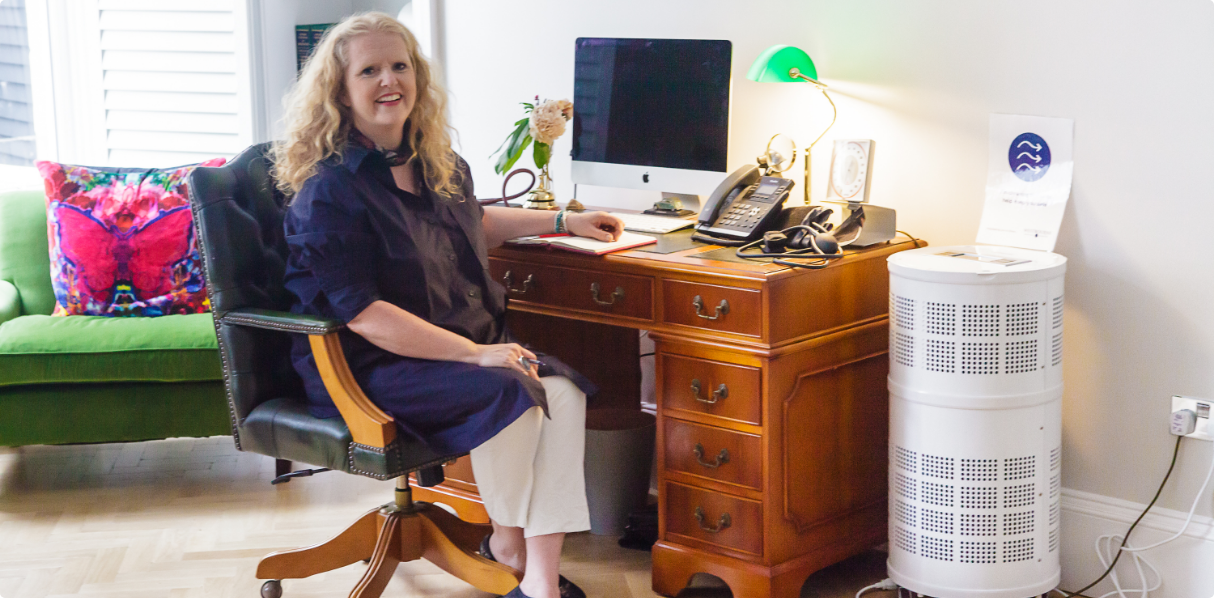 Over the many years studying various aspects of integrative medicine, I have always endeavored to put my patients at the heart of every consultation and am endlessly enthusiastic about maintaining the joy of human connection and encouraging health optimisation for all. It was only after experiencing significant health issues both personally and within the family that I began to explore how we could learn to optimise our own health through various means …using the simplest of lifestyle measures such as sleeping well, eating well, doing more of what brings us joy, spending time in nature, and importantly learning to breathe correctly improving mind body connection and improving oxygenation to every cell in the body thus promoting healing and wellbeing on a cellular level.
As a passionate musician, I have a special interest in the role creative arts – in particular the voice, and the role it plays in health and well-being. I work with the voice in a capacity to increase confidence and combat anxiety, to strengthen mind body connection, to improve breathing techniques and, using VA Aquera software, to assess and improve emotional wellbeing patterns in the body. I also have additional special interest and participate in energy medicine, gut/brain health and the gut microbiome.
We are each of us unique and therefore no individual journey towards healing is the same.
We are delighted to share our services with you and look forward very much to meeting you when you visit Westbourne Medical Studios.
Dr Veronica A McBurnie
Dr.Veronica

Rensair cleaning technology providing a clinical level of airflow in the room and the high level of cleaning between classes.
The projector is beaming on to the wall taking us to another experience, in the colder nights we have a log fire burning, we can be on the golden sands of the Maldives or in nature with a waterfall cascading.
All equipment is supplied, mat, props, blankets and filtered water available throughout and after class.
The gentle aromatherapy oils diffusing in the background to uplift and calm.
The tailored sound tracks to enable connection to the mind, breath and movement.
The individual attention, the small classes and the kindness and support offered by the teachers.