Yoga
Movement and stillness to nourish the body and cultivate calm in the mind.

We are proud to share our fully equipped Yoga Studio at Westbourne House, where our team of highly qualified yoga teachers run small, tailored yoga classes on a weekly basis. Whether you suffer from chronic pain and stiffness, back pain, breathing difficulties, insomnia or depression Yoga has many proven health benefits.
Let us work together to uncover and explore the areas of physical, mental and spiritual challenge in your life, and then to apply my training and therapeutic skills to travel with you on your journey to wellness.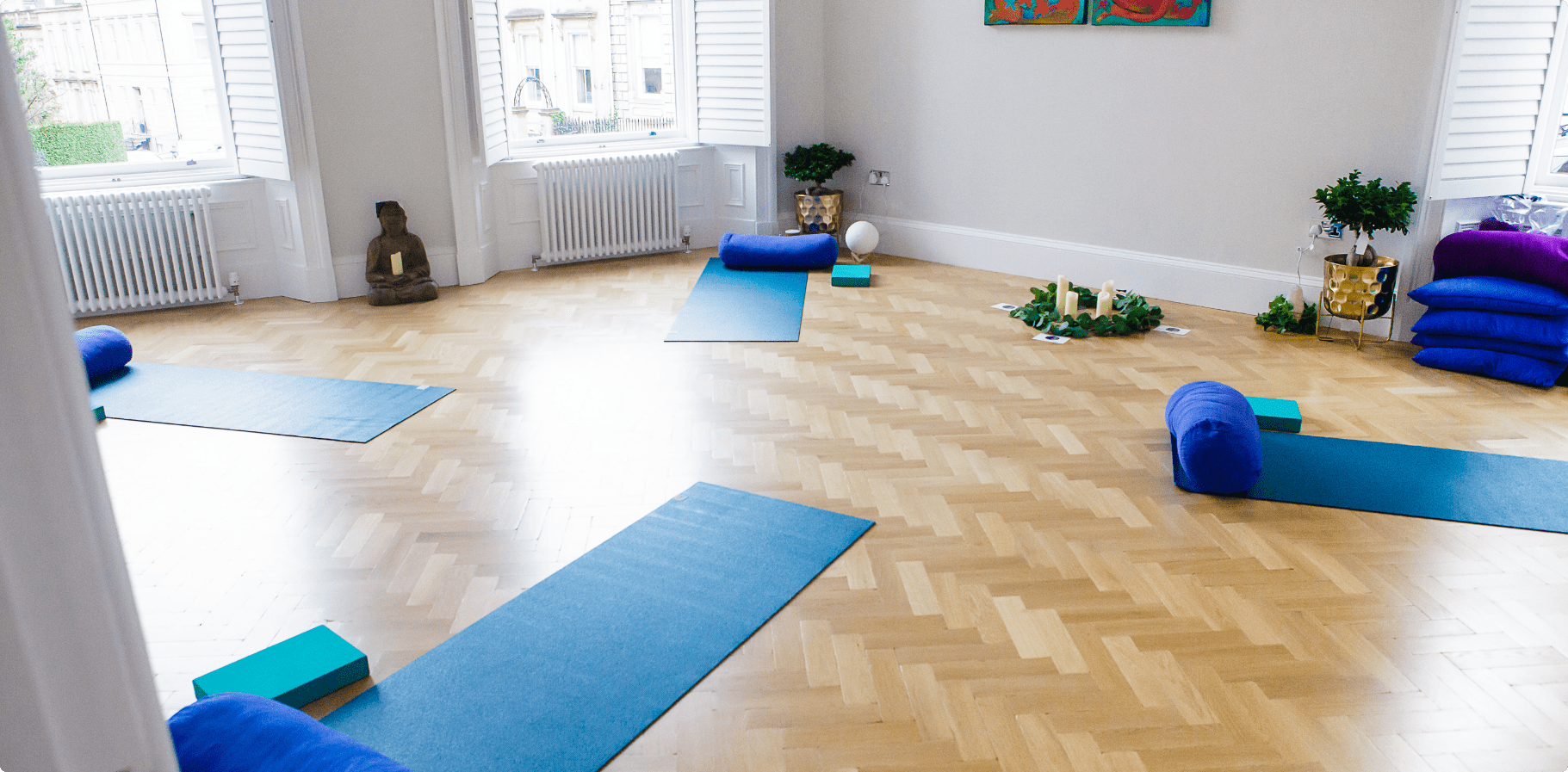 Our classes will introduce and develop basic yoga movement (asana), breath work (pranayama) and calming strategies for the mind (meditation). We explore key poses, allowing time to feel and experience the movement. Relaxing, calming, and flowing yoga movement coordinated with breath to allow peace and tranquility.
We welcome total beginners, and those who wish to revisit the foundations of the practice.
We recommend these current Yoga days
with packages available for both sessions:

Yoga Tuesdays
---
Everyday Yoga
TIMES - 6pm-7pm
Stretch & Calm
TIMES - 7pm-8pm
Paula
Yoga Thursdays
---
Everyday Yoga
TIMES - 6pm-7pm
Stretch & Calm
TIMES - 7pm-8pm
Jen
Connecting to the positive within and around you.
Get a personalised Yoga plan and regular check-ins to help you reach your goals.
Maximum 8 persons per class
Yoga gifts us the route to right living, so much more than a weekly exercise to be ticked off a never-ending list, Yoga at Westbourne House truly is the path to healing and resolving a myriad of imbalances.
Creating balance in these essential systems within the body has a direct positive effect on every other function and organ in the body. For those who seek spiritual benefits, these are also a natural and marvelous result of expertly designed and regular yoga practice.